The following tables from Bigfoot in Evolutionary Perspective compare bigfoot sensory perception–vision, hearing, smell–with human sensory perception. The most dramatic difference would be visual perception, which should not be unexpected in a primarily nocturnal hominin like bigfoot. Smell and hearing are similar. Bigfoot has zero ability to "zap" anyone with infrasound, as erroneously "theorized" by other researchers; this is pure mythos and illustrates a fundamental lack of understanding of the nature and properties of infrasound.
Table 12.1 Comparison of Bigfoot and Human Vision: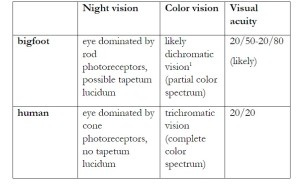 Table 12.2 Comparison of Bigfoot and Human Hearing: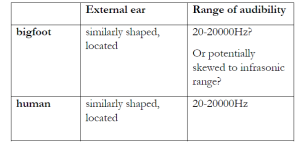 Table 12.3 Comparison of Bigfoot and Human Smell: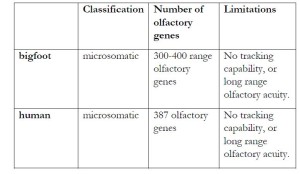 Copyright 2016-20 T.A. Wilson. All rights reserved.